If you're looking for a shiny new automobile, why not consider leasing? At Huffines Kia Corinth, we provide a vast selection of pre-owned and new cars for lease. We understand that you have specific needs and wants when it comes to the car-buying process. That is why we always try to provide lots of options for you to choose from.
Taking advantage of our competitive car lease specials can bring added flexibility to your budget. If you're not sure what the advantages of leasing are over financing, read on to learn about the benefits of a temporary contract.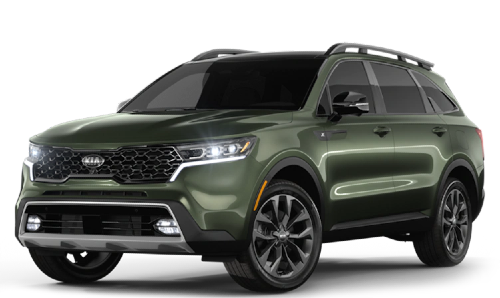 Why Car Leasing Is a Great Option
There are several benefits to leasing a car. These include:
Low Monthly Payments
With leasing, you only pay the difference between the residual value - the value of the vehicle at the end of the lease term - and the purchase price. Unlike purchasing a car, leasing doesn't require you to pay for the whole price of the vehicle. This means you can afford to drive a more expensive car on the same monthly budget.
Lower Down Payment
When you lease, you are usually required to pay a down payment. However, car leases often have smaller down payments than new car purchases. Other leasing contracts may not require you to make a down payment at all. The remainder of the cost is divided equally into monthly payments for the duration of your lease term.
Brand-New Model of Your Choice
Getting to drive the latest and new model is a luxury many drivers can't afford. With leasing, however, you can have a brand-new car every few years and enjoy regular upgrades. If you're the kind of person who gets bored with a vehicle easily, car leasing can often work out the cheapest and easiest way to change cars often.
Lower Costs
Updating your car regularly to the newest model isn't just a way to impress your friends. You can also avoid the costs associated with driving an older vehicle. Newer car models tend to experience fewer issues, but with leasing, any problems would typically be covered under the warranty.
Also, if you lease a vehicle with maintenance included in the contract, we'll cover your car for repairs, routine servicing, and even premium tires. Leasing also provides breakdown coverage and glass protection, with access to a 48-hour relief car if your vehicle can no longer be driven.
Fixed Price
Getting a new vehicle may be one of the biggest investments of your life, which is why being able to make affordable, fixed payments is one of the best benefits of car leasing. With a car lease, everything you pay is agreed upon. There are no gray areas on annual equity or mileage.
At Huffines Kia Corinth, we will tell you exactly the amount you need to pay each month at the earliest opportunity. Your monthly payments won't change throughout the duration of your lease contract. This can make budgeting much easier, as you will be able to manage your outlays from the very start.
Simple Process
Buying a new car can be a hassle. However, this usually isn't the case when you're leasing. When your lease contract ends, you simply return the vehicle to us. You'll likely have to pay some fees and complete some paperwork, particularly if you went over the mileage limit or if there's any damage to the vehicle. However, you won't have to haggle with us over the car's value. The value was set at the beginning when you first leased the vehicle. Most likely, you will just move forward with choosing your next lease.
Lease Warranty Coverage
Another benefit of car leasing is that, unless you have an unusually long lease contract or go beyond the mileage limit set for the contract, you'll most likely be covered by the vehicle's manufacturer warranty for the entire lease. In other words, you won't have to worry about paying for significant repairs. We can take care of them at no cost to you.
Lower Sales Tax
Although sales tax can vary from one state to the next, leasing a car can save you a lot of money in sales tax. In some states, you may only need to pay sales taxes on the total of the monthly payments for your lease contract, as well as the money you pay for the down payment. In other words, you may only have to pay taxes on the portion of the vehicle that you use.
GAP Coverage
Most car leases come with free Guaranteed Auto Protection (GAP) insurance, which will protect you in case the vehicle is totaled or stolen during the lease.
Diminished Value Not a Factor
If you purchase a car and damage it in a collision, the insurance company will pay for the repairs. However, when it comes to selling the vehicle, you'll take a hit because of "diminished value." Buyers are not willing to pay the same price for a vehicle that has been damaged. With car leasing, if you damage the vehicle, the insurance provider will still pay for the repairs, but the diminished value is the leasing company's problem, not yours.
If you think car leasing may be the best option for you, don't hesitate to contact us. Our financial experts will be more than happy to answer your questions, go over your options, and help you in any way they can.
Lease Specials in Corinth, Texas
Stop by and see us today at Huffines Kia Corinth. Once you arrive, you will be able to see our vast selection of Kia cars in person. On top of that, you can take advantage of our many specials and deals. The catch? Much like our Kia car inventory, our special offers regularly change. The prices listed on our website could be gone tomorrow, so come and visit us soon.
Our dealership is conveniently located at 6940 S. Interstate 35E in Corinth, which means residents of Plano, TX; Arlington, TX; Dallas, TX, and Garland, TX are just a short drive away. During your visit, our team of experts will be happy to show you around and let you test-drive a Kia vehicle. Get behind the wheel of a pre-owned or new Kia today!