Welcome to the Service Center of Huffines Kia Corinth, the one-stop-shop for all your car maintenance and repair needs. For many years, our service center has been a preferred destination for drivers in Corinth and other parts of North Central Texas who are looking for top-quality auto services. From oil changes to multi-point inspections, we can perform all kinds of maintenance tasks to keep your vehicle in optimal condition. Stop by Huffines Kia Corinth to give your ride the attention and care it deserves.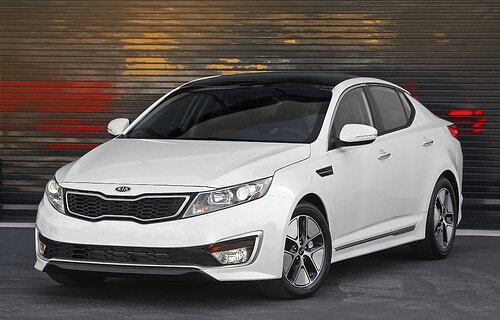 Image via Flickr by theKCB
If you want your vehicle to run at peak performance and last a long time, the best thing to do is to service it regularly at a reputable service center, such as Huffines Kia Corinth. Our dealership's commitment to quality and customer satisfaction has made us one of the most trusted auto maintenance and repair facilities in the Corinth area. Below are a few reasons why you should take your car to our service center for routine maintenance:
Auto Services for All Makes and Models of Vehicles
Aside from Kia vehicles, Huffines Kia Corinth also services other makes of vehicles. Whether you own a Toyota compact car, Chevrolet SUV, or a Ford truck, you can get top-notch auto services at our service center. We have extensive experience working with all kinds of vehicles, so we'll know exactly what your vehicle needs to stay in tiptop condition. Even if you have a luxury or classic car, you can count on us to do a great job on it.
State-of-the-Art Facility
Our service center is equipped with the most advanced equipment in the automotive service industry. With our state-of-the-art diagnostic tools, we're able to detect any underlying mechanical problems and assess the overall condition of your vehicle with utmost precision and efficiency. We also have specialized equipment for performing maintenance procedures such as wheel balancing and brake rotor resurfacing. Additionally, our large number of service bays allow us to service or repair many vehicles at the same time and keep wait times to a minimum.
Certified Technicians
Every automotive technician working at our service center has successfully completed the Automotive Service Excellence (ASE) certification program. ASE-certified technicians not only possess exceptional knowledge and skills in auto maintenance and repair, but they're also required to undergo continuous training to stay on top of the latest automotive technologies. Therefore, when you service your car at Huffines Kia Corinth, you'll enjoy absolute peace of mind knowing that your pride and joy is in expert hands. Our friendly and helpful technicians can also offer you valuable advice on how to properly maintain your vehicle.
Top-Quality Auto Parts
If you need to replace any component of your vehicle, our well-stocked and resourceful parts center can provide you with a replacement part that perfectly fits your vehicle. We have a huge selection of factory OEM parts and high-quality aftermarket parts to cater to the needs of every car owner. Also, we charge competitive prices for auto parts to help you save on repairs.
Generous Guest Amenities and Services
Besides excellent auto services and hard-to-beat prices, Huffines Kia Corinth also offers a convenient and pleasant experience for our service customers. While we're working on your vehicle, you can kick back and relax in our well-appointed customer lounge, which features comfortable seating, high-speed internet, satellite TV, workstations, and refreshments. If you prefer to wait at home or somewhere else, you can use our complimentary shuttle service to travel to Lewisville, Denton, Flower Mound, Highland Village, and other nearby cities.
What Are the Auto Services Available at Huffines Kia Corinth?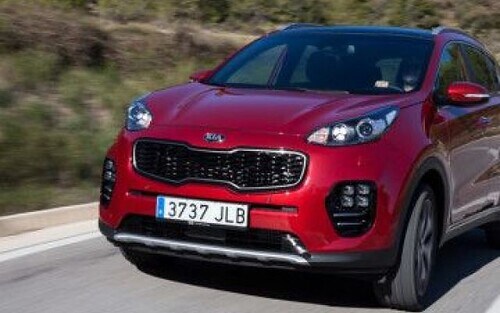 Image via
Flickr
by automobileitalia
Huffines Kia Corinth has the necessary equipment, expertise, and experience to provide any maintenance or repair service you need to keep your vehicle running at peak performance. Below is a list of auto services available at our service center:
Oil Changes
An oil change is a vital maintenance procedure that can help your engine run more smoothly and last longer. Experts recommend getting this service once every 5,000 to 7,500 miles. When you come to our service center for an oil change, our technicians will replace the old and dirty oil in your engine with a premium-quality oil that matches your vehicle's specifications.
Tire Services
Your tires take a beating every time you drive as they're in constant contact with the road. They'll wear down or wear unevenly over time, making them less effective in maintaining traction. Our service department offers a variety of services to help you keep your tires in great shape, such as tire rotations and tire replacements.
Brake Maintenance
Your braking system is probably the most important safety feature of your vehicle. If it isn't working properly, you'll need a longer distance to stop your car, which increases your accident risk. Depending on your driving habits, you may have to change your brake fluid every 20,000 to 30,000 miles and replace your brake pads every 20,000 to 50,000 miles. At our service center, you can get any brake services you need to achieve confident stopping power, including brake inspections, brake fluid changes, brake pad replacements, and brake rotor repairs.
Battery Services
Your car battery supplies power to all the electrical components of your vehicle, including the ignition system. A weak or faulty battery can result in a car that won't start and leave you stranded in the middle of nowhere. Therefore, you should make it a point to have your battery inspected at least twice a year. During a battery inspection, our technicians will test the charge level of your battery and check for issues such as corrosion, leaks, and battery case damage. If you need to replace your battery, we can provide you with a top-quality model that's compatible with your vehicle.
Other Services
Other auto services available at our service center include engine and cabin filter replacements, multi-point inspections, transmission services, engine services, electrical system services, exhaust system repair, exterior light restoration, and windshield wiper replacements.
Come to Huffines Kia Corinth for the best auto service and repair deals in town. Contact us today to make an appointment.